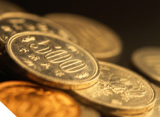 Attica Ventures is looking for investment opportunities that ideally meet a number of conditions:

Capable and cooperating management with a high level of commitment to the firm and a successful track record, covering key areas such as general management, sales & marketing, production and research, finance, product distribution, etc., which are crucial for meeting set targets.

Strong market position; alternatively, offering new, more competitive, or innovative products, thus "opening" a new or complementary market.

Major or rapidly developing market for the company's products/services; or, a new currently emerging market.

Products or services that meet a real market / consumer need ('Is it a vitamin or a painkiller?')

Strategic partnership opportunities to exploit synergies and to complement skills.

Expected rate of return on investment commensurate with risk and investment stage (early / late stage), making them an attractive proposition for a venture capitalist.

Visible exit route for our investment.