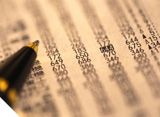 Feedback by executives in companies that relied on venture capital for growth are illustrative of the importance these funds have in business growth. Below are the results of research conducted in 2002 by the European Venture Capital Association (EVCA) on a sample of 364 companies.
1. 94.5% of firms considered they could not have existed, grown further and/or survived had it not been for these funds. This seems reasonable since VC funds do not simply lend, but instead contribute capital cheaply for growth by participating in a company/s share capital.
2. 90% of firms increased their number of employees as a result of venture capital investments.
3. Companies normally use VC funds to increase expenditure in sales & marketing strategy development, R&D, training and network infrastructure.
4. Companies financed stated that contribution by venture capital funds was not limited solely to financing but also covered issues of strategy, product development, supply chain management, financial structuring and financial control, networking with other firms. Contribution also included an increase of their market credibility. 90% of firms financed stated they were in contact with their VC fund at least once per week.
5. 57% of firms that used venture capital achieved growth rates higher than their competitors, while 77% of them stated that the increase in their profits was equal to or greater than that of their competitors.
6. Employees in these firms stated